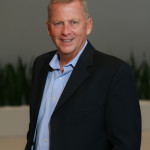 Tim Taylor
Former Chief Client Success Officer
Telogis
Tim Taylor has extensive experience in senior leadership positions with start-up and fast-growth companies on an international scale. As founder and CEO of Tycom Corporation (now Kyocera Tycom Corp.), CEO of Tycom Dental Inc. (now SybronEndo Corporation, a division of Sybron Dental Specialties) and CEO of Tulon Inc., Taylor has a track record of successful product development and company leadership in a variety of markets. Prior to joining the team at Telogis, he had been the director of Liquidmetal Saga Italy, a technology start-up company in the Veneto region of Italy aimed at the European luxury goods market.
Taylor earned a Bachelor of Arts in Russian Language and a Bachelor of Science in business administration from the University of Southern California.