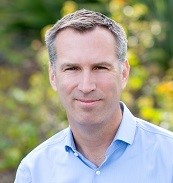 Justin Hastings
 Chief Human Resources Officer
Experian North America
Justin is the Chief HR Officer for Experian North America, responsible for leading the HR function for the North America region consisting of the USA, Canada, Costa Rica and Chile.
Justin joined Experian in mid-January 2013, as HR Director for the UK & Ireland, and moved across to lead the North America HR function in November 2015. Justin has worked in the various roles in the telecoms and technology industry. He started his career at BT, where he spent 14 years, initially in marketing and product management, then through strategy and into HR. He led HR for BT's Global clients and professional services division, and spent time living in Hong Kong where he led HR for BT Asia Pacific. In 2009 Justin moved to Logica where he was HR Director for Logica International, and then moved into the role of Group Organizational Development Director.
Justin holds a BA, in French & Business from University of Surrey, and received his M.B.A. at Kingston University. He obtained his Masters in HR Management at Rutgers, New Jersey State University.